Over 100 years of helping Illinois farmers grow.
Our bankers know there's a lot more to agricultural enterprises than growing crops and raising livestock. For well over a century, we've provided loans used to acquire real estate, buy equipment, facilitate cash flow and more. All lending decisions are made locally by financial professionals who know your business, understand your goals and can identify a loan program that best fits your needs.
We offer fixed-rate operating lines of credit that are structured to fit your cash flow needs. With our revolving operating lines, you are able to pay down and redraw as needed. Our experienced lending team is ready to help operations of all sizes and complexity.
Are you looking to buy or refinance a farm? We offer loans with repayment terms up to 25 years. Whether you are looking to grow your farming operation or take advantage of the equity you have built up, our lending team is ready to help you take advantage of any opportunity.
The federal Farm Service Agency issues emergency loans and also provides funding for the purchase of land, livestock, equipment, feed, seed and supplies. We are familiar with all FSA programs and can help you identify the one that best suits your needs.
When you're ready to invest in new machinery or equipment, our staff is ready to quickly get you the financing you need. With our competitive terms and local decision making, you won't be stuck waiting.
We offer term loans for livestock purchase as well as yearly lines of credit to keep your operation running smoothly.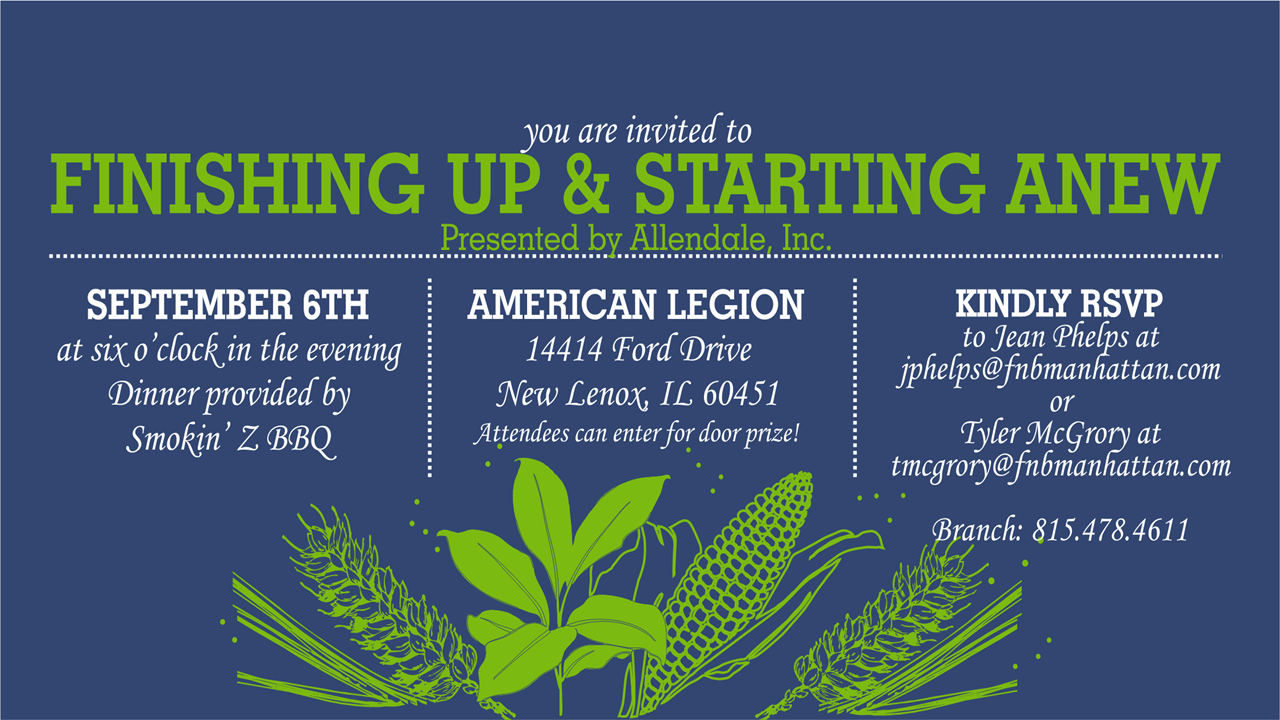 For more information about Agricultural loans, please call to speak with our Ag Loan Department.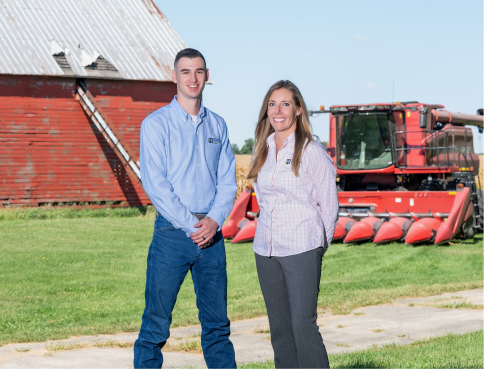 First Bank of Manhattan & New Lenox are full-service banks with branches in Will County, Illinois.